WWhen the Australian border closed in March 2020, I lay in bed and every part of me became rigid – a complete seizure of the body. I had left London for Melbourne 15 years ago with my Australian partner and couldn't look at him; I had unhelpful thoughts about who was wrong with this whole situation. My own nightmare of being separated from family during a global crisis was coming true.
Finally I got out of bed for my kids. And like everyone else, I tried to be an optimist. I spent hours sewing a Grug-like face mask, perfected a negroni and took on birdwatching.
At that point, the last thing I wanted to read was a book about the pandemic. When the authors on Twitter casually mentioned their novels with an epidemic theme, I thought, "Nice try, not in your life." When I read the books, I was supposed to run away.
Later in 2020, there was another hit: My father was diagnosed with lung cancer. My parents promised they would be sane, but the UK death rate was racing to seemingly unreal numbers, and there was no way to get there.
I tried to prepare myself for the possibility of never seeing them again – but you can't. What helped me was focus on everyone else's pandemic, which also led me to understand that there would be no global Covid story. We've all been in it together and chronically out of step, like silent disco.
But as novelists grappled with how Covid was messing with their running business, and many vowed not to get close to the topic, by late 2020, I noticed some beautiful Australian comic books about lockdowns, including Windows by Patrick Guest and Jonathan Bentley, The Heart of the Bubble by Trace Balla, and I'm also a hero by Jamila Razavi and Peter Cheung. I noticed the slogan of the latter: "To understand the changes in [young children's] The life created by the Covid-19 virus and to bring reassurance."
With the initial shock behind us and the arrival of vaccinations, I was curiously drawn to Station Eleven by Emily St. John Mandel. I didn't expect that taking the reader so quickly from a deadly virus to the collapse of civilization would feel so comfortable. Here was beauty and humanity, and yes gloom and fear, but not gloom. I felt refreshed. This made me wonder: Will anyone try to make sense of 2020 for my favorite readers – kids who are nearing the end of primary school and early high school?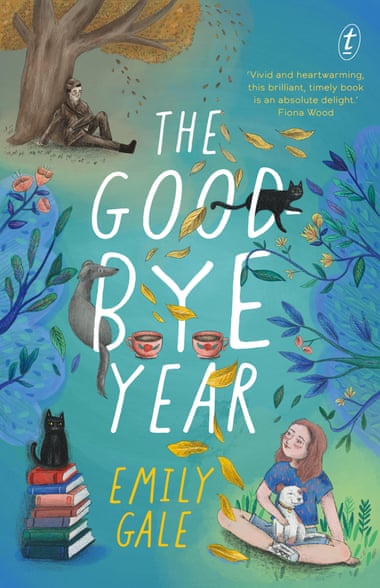 I decided to do. So I wrote a children's novel in which I draw one year of a girl's life in Melbourne. In The Goodbye Year, Harper begins her last year of elementary school. She's full of tense expectations in January 2020, but she says goodbye to her parents in February to live with her grandmother as they move abroad for work. I've given Harper a lot to make up for her parents not being around, but by March she'll know the drills: closed, released, closed, released… In my story, pandemic is the frame but not the picture.
Sign up for the fun stuff with our summary of must-reads, pop culture, and tips for the weekend, every Saturday morning
A lot of people say they want to forget about 2020, which is also fair. But if you're 9 to 12 years old, Covid-19 has framed a quarter of your life. You are stopped in your tracks. You had to adapt. You've lived through times when adults were drowning and came out the other side only to find it full of mutations. You have unaddressed questions and feelings. Like we all did at that age, you're convinced that no one understands what it's like to be you.
As we move into another phase of the pandemic, we are beginning to see the experiences of Australian children finding their way into the imagination. While I don't know of any other novels spanning 2020, for kids in late elementary school, there's a story called Quaranteen on the set of Oliver Phommavanh's Brain Freeze, and some excellent accounts with Covid anxiety in Fiona Wood's How To Spell Catastrophe, set slightly . More relaxation in 2021. Yvette Poshoglian's Dear Greta is set between lockdowns in Sydney.
For teens, the representation of Covid appears in The Greatest Hit by Will Kostakis and A Walk in the Dark by Jane Goodwin, with references to the pandemic in My Spare Heart by Jared Thomas. Keeping my ear to the ground, I know there is more to come late this year and early next. I am happy to see anthologies of children's writing, such as Melissa Gigspers' book A Funny Thing Happened on the Road to…, and a User's Guide to a Pandemic Produced by 100 Building Stories.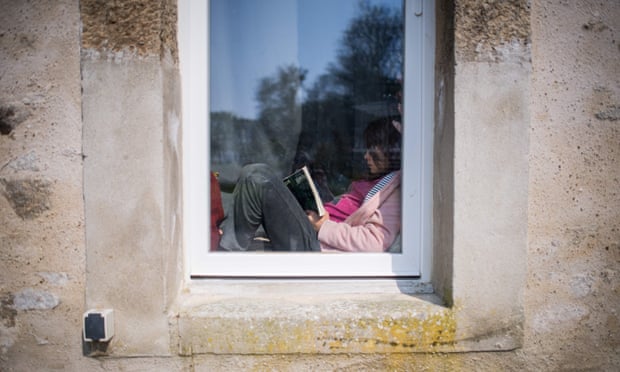 The common theme in my novels is reunion: that gentle liberation from fear with arms around each other. In December 2021, I got my own. Dad, waiting for his arrival with a newspaper folded under his arm, cancer still in his lungs and a smile on his beautiful bearded face. Beautiful mother at the front door full make-up at 6 am, stretching out her arms and laughing nervously at how amazing they are face to face again.
Adults may feel nostalgic for the lives we once lived, but our children have come of age amid this pandemic. defines their youth. If we wrote about it for them, it would be like making a time capsule: telling them that these things they've been through are important and will continue to gain meaning the more we try to understand them. We can show them that life in a pandemic should not stop them from taking the adventures they deserve.
COVID: Kids Reading List
These books by Australian authors refer to Covid-19 – or, in a few cases, historical fiction or epidemics – in varying degrees, from slight humorous references to the larger themes of Dealing with anxietybetween closures and adjusting to life after the first two years.
picture books
Children's literature for 9-12 readers
books for teens
Writing by children