Written by Lindra Monteiro
today
circular economy
digital finance
Euronics Group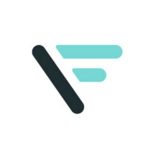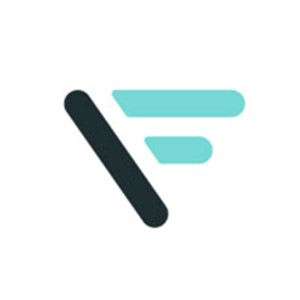 Enabling the circular economy Fairown is expanding its reach into the Lithuanian consumer electronics market by developing its sustainable products as a service. The company has teamed up with Inbank, a bank that provides digital financing solutions to 500,000 active customers in five countries, and Topo Centras, a leading consumer electronics company in Lithuania and member of the Euronics group. Euronics is the world's largest retail group, operating in 35 countries through 8,500 independent stores.
The new Fairown solution allows consumers to collect baskets of favorite products and services at point of sale and pay for them with affordable monthly subscriptions. The product-as-a-service platform allows banks, brands and retailers to participate in the circular economy, which centers around the production, consumption and reuse of products, thereby reducing excessive waste and the need for raw materials by extending the life-time value of products.
Fairown offers a full suite of programs and services to offer products for monthly subscriptions and manage the entire product lifecycle from purchase to periodic renewals, reuse and recycling. By partnering with Topo Centras and Inbank in the launch of the TOPO FLEX solution, Fairown will enhance existing circular economy offerings in the consumer electronics market in Lithuania. Under the partnership, Fairown will run product renewal cycles; Inbank will provide product financing; Topo Centras will sell the products to consumers.
Hendrik Rosna, CEO of Fairown He said: "Our new solution gives consumers the freedom to assemble the desired basket at the point of sale, including products, accessories and services – all conveniently in one package. They can pay for the time they only use the products, and buy at a lower price with no upfront or additional costs, plus To make environmentally friendly and conscious choices.This is a new and innovative combination in the consumer electronics market in Lithuania, and we are pleased to launch it with Inbank and Topo Centras, the country's leading consumer electronics company.As Topo Centras is part of Euronics Group, the future may see us roll out this Innovative solution across the entire group."
In the circular model, all participants win – retailers get loyal customers and repeat sales; Banks take advantage of the expected repayment flows from customers; Consumers get lower price points and sustainable offers.
Rozna He continued, "To match changing behaviors and demands, brands, retailers, banks and consumers need attractive sustainable offerings. A Fairown survey of 4,000 product subscription users in Nordic countries found that 70% of consumers buy a product because a responsible buying option is available."
Remigijus Štaras, CEO of Topo Centras He said, "Innovation is the main driver of Topo Centras, and this unique product called TOPO FLEX will be our main new launch at the end of 2022. We are entering the most important period of the year – Christmas – by being more competitive. Only in terms of better performances, but Also sustainability as Fairown ensures new life for the devices our customers use. I am grateful to Fairown, Inbank and our team for working so hard to complete this project on time and for the rapid launch of this innovation in retail."
Vaidotas Rimeikis, Lithuania Territory Manager at Inbank He added, "As the electronics market has changed beyond recognition over the past decades, consumers are looking for new solutions on how to source the latest products in a sustainable way. Therefore, we are pleased to see that our collaboration with Fairown and Topo Centras brings this innovative buying option to Lithuanian market. We believe it will benefit consumers by offering an alternative way of purchasing."